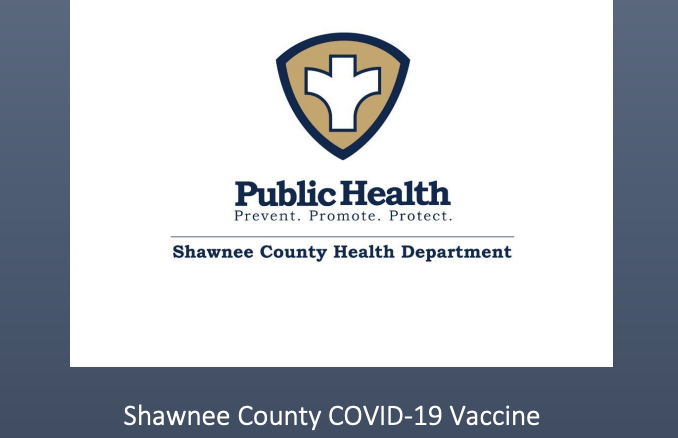 Get FREE tickets to visit over 70 attractions across of the state with the Sunflower Summer Program! See the article for details:
https://bit.ly/3AD1Kpk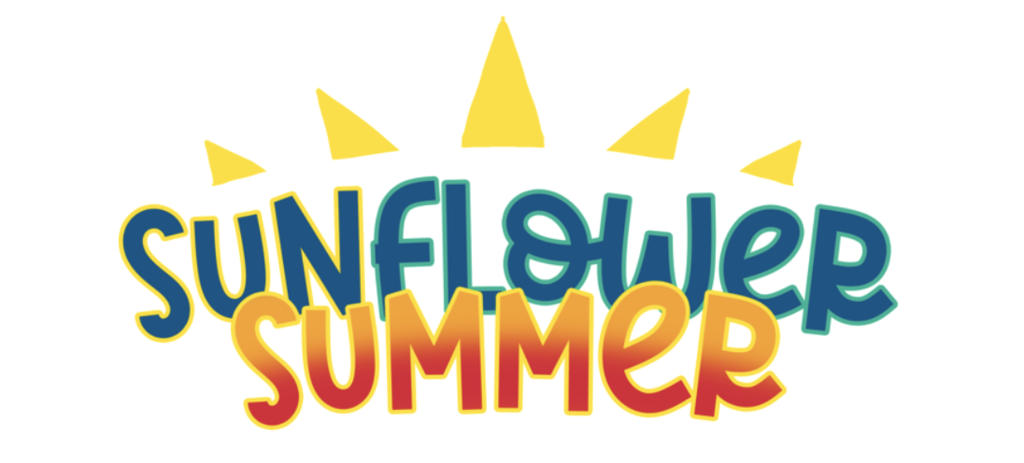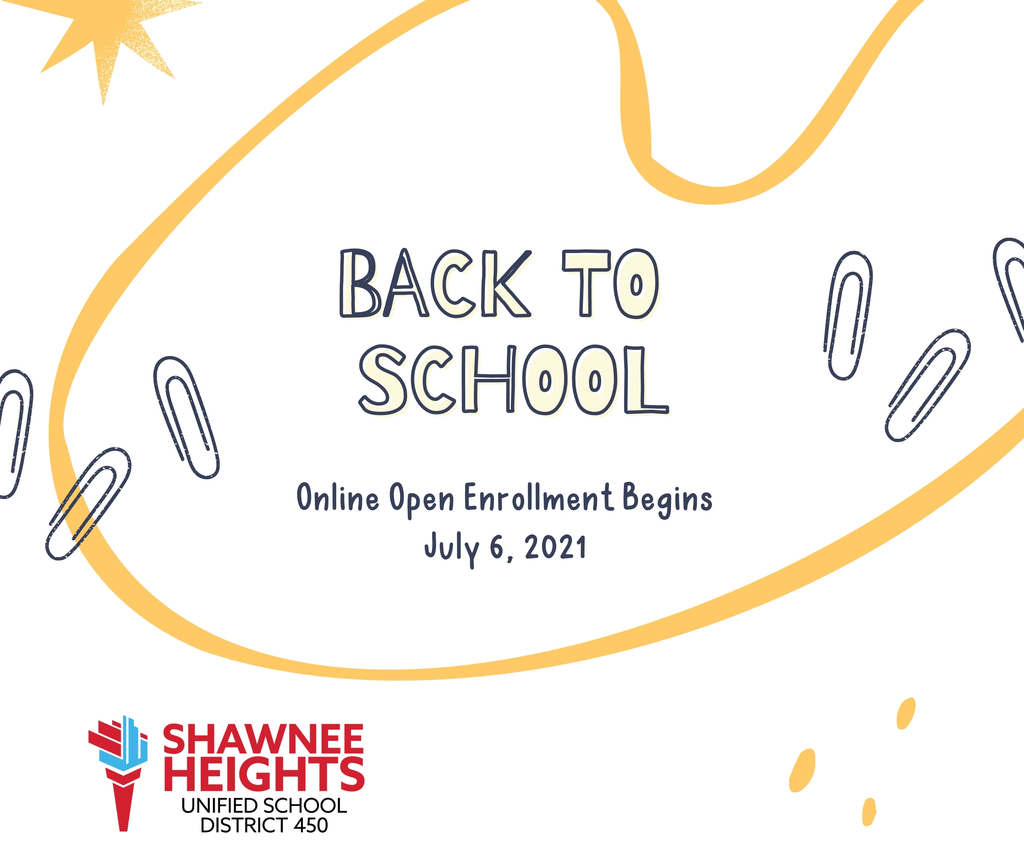 Summer Camps are still available! The Shawnee Heights Youth Speed Development Camp is available to 2nd - 6th grade students starting on July 5th - 15th. Sign up for this camp and others here:
https://bit.ly/3hdNnyT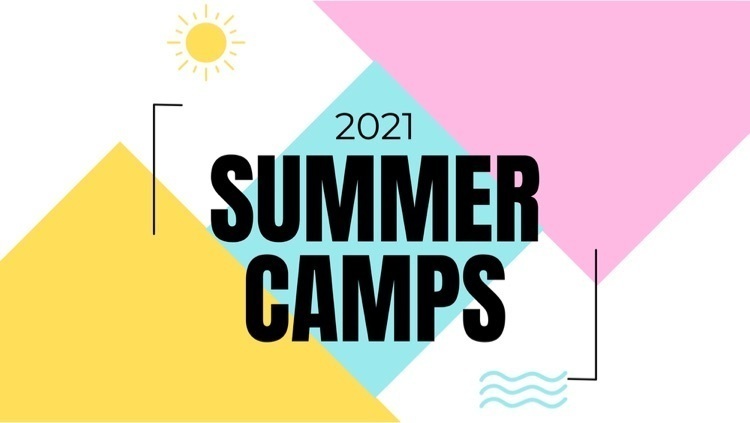 The Berryton Office is now closed for Summer. We will reopen after our summer break on Monday, July 26th.

BES Families: If you have library books that were not returned by May 28th, we would love for you to drop them in our book drop by the front entrance. Thank you!


BES Families, We are outside and having a blast on Field Day! Fingers crossed for rain to stay away until 3:30 pm. We did need to move one station into the cafeteria and parents can watch the parachute activity from the windows. An updated map of station locations is attached. With Buffalo Pride, Mrs. Bervert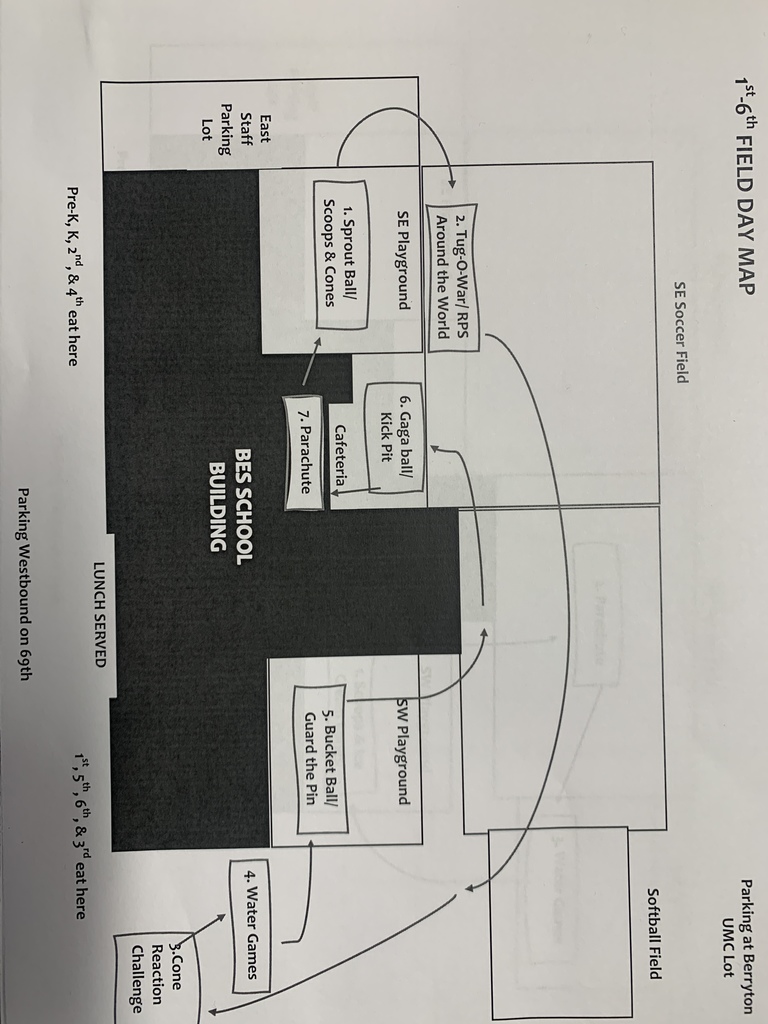 Berryton Families, We have been closely watching the radar, and it looks like the rain will let up in the near future. If the rain does indeed let up, then we will be outside for all stations except for one (it will be in the cafeteria so you can watch from the building windows). If this changes we will let you know. Please do not park in the grass per our district facilities.

6th grade families, As the year winds down, I wanted to share for those of you who are on Facebook, the district has created a Facebook page for the class of 2027. This page will be one way to find out many of the events and other things going on in the middle school and will then follow to the high school. Middle school PTO information is shared here, events for the middle school will be shared, and then when the students move on to high school, this page will be where conversation and planning for homecoming floats and highschool events also. This will be for ALL Students for the 2027 graduation year, so Berryton families and the 3 other schools families are all added to this page. Follow the link below and request to be added!
https://www.facebook.com/groups/892611214893514/about


REMINDER: BES Kona Ice Visit- TOMORROW Wednesday, May 26 Purpose of Kona Visit- All classrooms at BES will visit a Kona Ice truck on Wednesday afternoon. Our 6th graders do a project on creating and planning for a food truck, and so the visit from Kona Ice is part of this project. Sending Cash- We ask parents to send cash in an envelope with students name and classroom teacher name. Our teachers collect envelopes and Ms. Tanya safely stores these funds. Request from Pre-K, Kinder, 1st, 2nd and 3rd Grade Teachers- We strongly recommend that our youngest Buffalos select the kiddie size ($3.00) as that's a great portion size for these students, and our teachers have reported that students receiving the same size of Kona Ice prevents hurts feelings.


Berryton Families, Our yearbooks have arrived and are being distributed to our in person students today, Friday, May 21st.  (Fully Remote students will receive their yearbooks  on May 28th at the celebration at Lake Shawnee.) If you did not order a yearbook for your child, I do have some available for purchase for $15 each.  To purchase a yearbook please call Mrs. Tanya at 785-861-1300.  It will be first come, first serve , and I can accept payment over the phone with a credit/debit card.  Once the book has been purchased, I will take it down to your child's classroom.  I cannot hold books due to demand. Thank you.

Watch the Elementary Orchestra & Band Concerts LIVE at:
https://youtu.be/1oYOXSD_aXg
Orchestra will begin at 6:15pm and Band will begin at 7:30.


BES Planning for the 21-22 Academic Year- If your family is relocating and/or won't be attending Berryton next year please email Mrs. Tanya at
howbertt@usd450.net
.


Today is the LAST day to order BES Field Day Shirts. Orders are due TODAY, Tuesday, May 11!