REMINDER: DEADLINE HAS BEEN EXTENDED TO Today (2-3--2023) @ 3:00pm An invitation to ALL Berryton Elementary Parents & Guardians: Please join us for Breakfast with Buffalos!Where: Berryton Elementary Gym When: Prek-3rd grades, Thursday, February 9, 2023 4th-6th grades, Friday, February 10, 2023Time: 8:15am to 9:00am You and your child(ren) can enjoy donuts, fresh brewed coffee, milk, and juice, along with lively conversation with other Berryton Elementary families and friends. Please bring your child(ren) with you. After enjoying donuts and coffee/juice, please feel free to walk your student to their classroom any time between 8:45am and 9:10am. (School starts at 9:10am.) Please stay with your child(ren) until you walk them to class after 8:45. Please complete the form below no later than THURSDAY, February 2nd.
https://forms.gle/YAj5AR1Bs8KbtjGR9




Community Opportunity! The @PALtopeka is looking for 5th and 6th graders who want to play basketball. Register by January 18, 2023. For more info and how to register follow:
https://5il.co/1n3ly
Look for new Community Opportunities on our website's home page under NEWS!


What a fantastic way to start second semester. This morning the Kansas Commissioner of Education, Dr. Watson, made a phone call to one of our Teachers, Heidi Jo Hayen, to announce that she is a 2023 Kansas Horizon Award Winner! Watch the call 👉
https://youtu.be/Q8H7mlOqeSM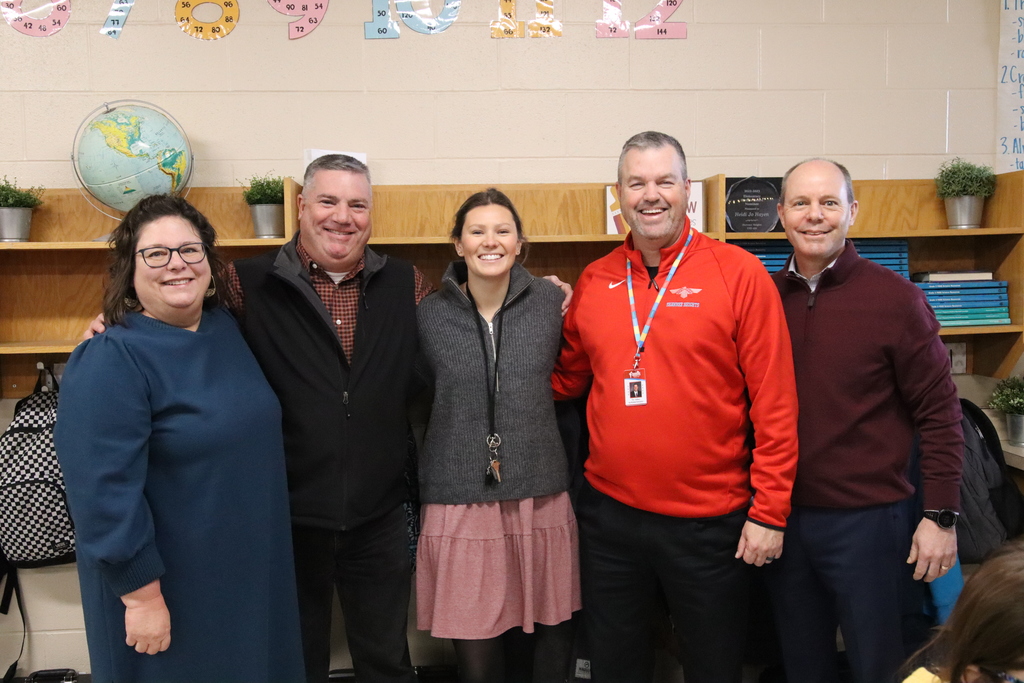 BES Families coming to our Holiday Sing & Classroom Parties today, you will not need to fill out a form prior to coming today, if you want to take your student home early. Please sign your child out in their classroom on the roster posted. Holiday Sing starts @ 2:00, followed by our classroom parties.


We can't wait to see you at the BES 3rd and 4th grade concert tonight! Please have your students meet their teacher in the main commons at SHHS at 6:45 tonight. Concert starts at 7:00!


Berryton families- Thank you so much to everyone who donated cookies!! We thought it might take a couple of weeks to collect enough and you guys did it in one. The kids are super excited as they see all the cookies pour in! We have reached our goal and no longer need cookies. Thank you again and we can't wait to celebrate! Sincerely, Erin Myers and Jen Haverkamp

Thank you to everyone who has donated cookies so far! The kids are going to love them. We are out of storage space in the school freezer for the bakery cookies. It would help us if we could get more package cookies from the cookie aisle at the grocery store. If we could do cookies like Oreos, Chocolate chip, iced animal cookies... anything that will stay until the event on the 19th would be amazing! Thank you again! Erin Myers and Jen Haverkamp

Good Morning Berryton Families with 5th and 6th Graders, I realized that the times listed in the Buffalo Express for the Band and Orchestra concerts got switched accidentally. Thus, just a reminder on the actual times for the concert on Wednesday, December 7 at SHHS. Elementary Orchestra: December 7th at 6:15pm Elementary Band: December 7th at 7:30pm Thanks, Mrs. Bervert


BES Drama Club is proud to announce the cast for our production of Willy Wonka Jr! Please refer to your email for the list.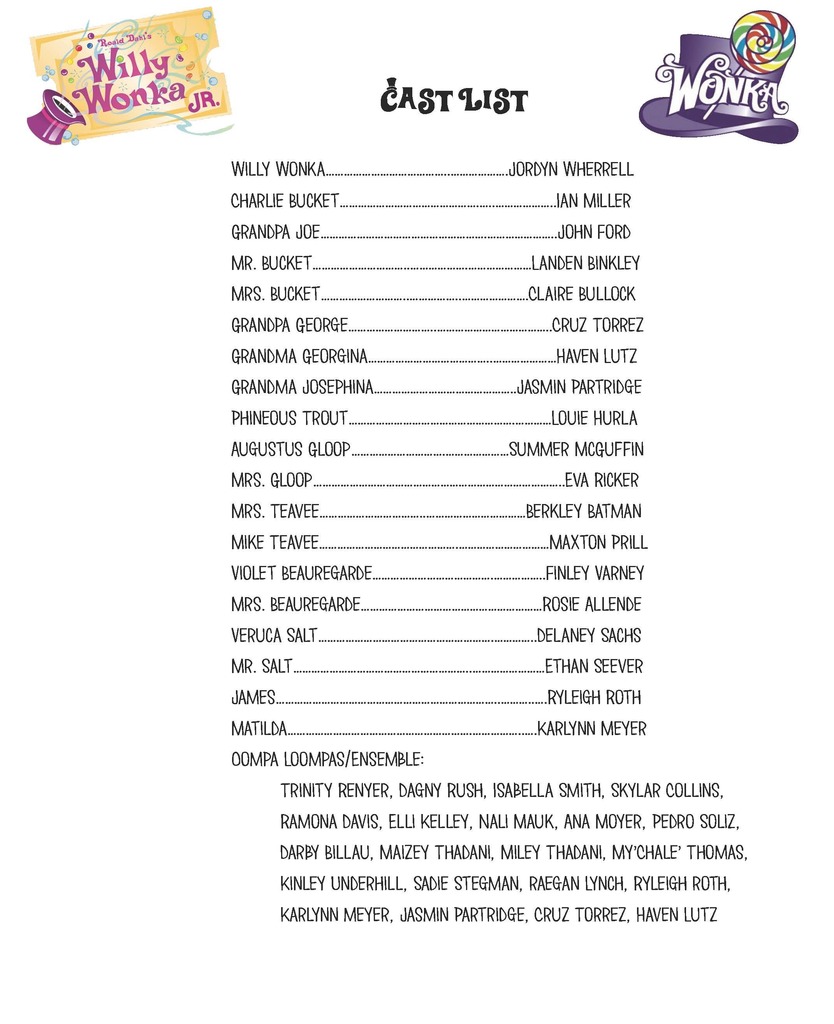 Dear Berryton families! We are working on a very special event for all the kids at Berryton in the library for Christmas!! We will be hosting a Cookies for Christmas buddy read and we would love if you could help us out! Starting December 5th through December 16th we are asking for help collecting store bought cookies for all the kids. If you are able to donate a package or two of store-bought cookies and could send them with your kids to the office or the library, we would greatly appreciate it! There is nothing better than watching the big kids read to the littles. They all love it! Thank you for your help making this school something special! Sincerely, Erin Myers and Jennifer Haverkamp

Tomorrow, December 1, 2022, is the last day for the Major Saver campaign! Major Saver card purchases help benefit our Shawnee Heights Public Schools Foundation and the schools themselves. Funds raised by this fundraiser go right back into the schools! Find an elementary student, download the app, or purchase your card online at
www.majorsaver.com
.